Pipe Bueno Inks Management Deal With Business Manager JB & OCESA Seitrack
The new deal will develop Pipe's career at a musical and commercial level in Mexico.
Pipe Bueno has signed a management deal with Business Manager JB (helmed by artist manager Juan Ballesteros) and OCESA Seitrack, Billboard can exclusively reveal today (April 4).
With the new signing, JB & OCESA will develop Pipe's career at a musical and commercial level in Mexico with the mission of taking his 15-year-long trajectory to an international level.
"We are sure that we signed the best representative of the genre in Colombia, and as an artist, he can transcend," Ballesteros, who also manages Mike Bahía, Greeicy and Annasofia, tells Billboard. "I think we have a new ballad, mariachi, and pop star that comes with a lot of music and collaborations. We are happy to have this new challenge with Pipe Bueno and I hope that everyone receives it with the same joy and enthusiasm that we do."
The artist born Andrés Felipe Giraldo Bueno launched his self-titled debut album in 2008, and has since risen to pioneer "la música popular Colombiana," a musical genre that fuses traditional folk music from the Paisa Region with Regional Mexican elements, such as mariachi and ranchera. The genre is also locally known as "música de cantina" and is played at every parranda, parties that feature local music and food.
The innovative 31-year-old singer-songwriter has laced the genre with urban and pop rhythms by teaming up with artists such as Wisin, Zion, and Darrel, to name a few. Pipe has collaborated twice with his good friend and colleague Maluma on the tracks "La Invitación" (2014) and "Tequila" (2020). The former entered the Billboard Latin Rhythm Airplay chart in 2016.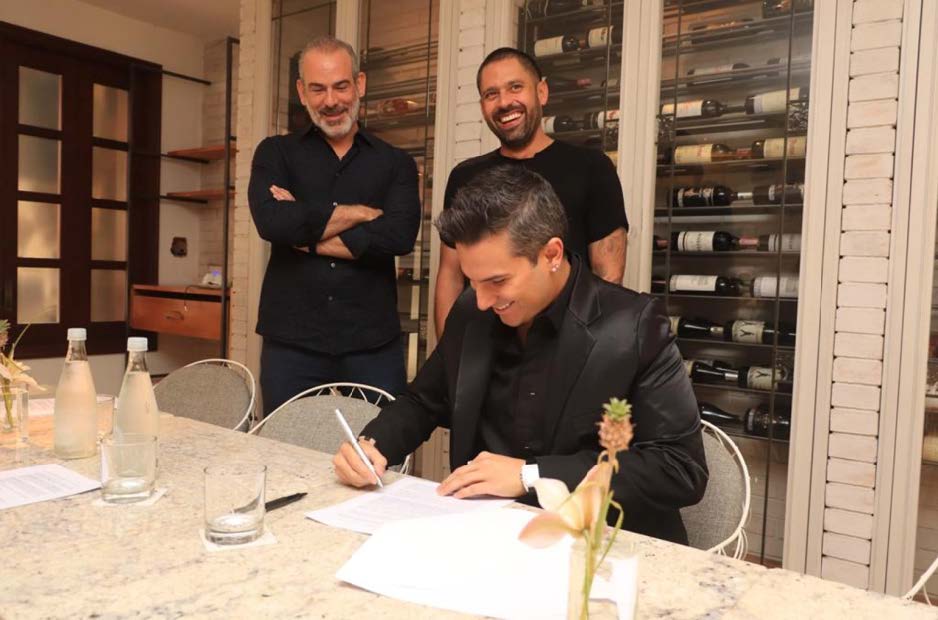 Pipe Bueno signs management deal with Business Manager JB and Ocesa Seitrack.
Agencia Jaque